Operations & Maintenance
Delivering Results, Reliability & Dependability.
Operations
The complete operations team, comprising of the OIM, Superintendent, Production and Maintenance Supervisors, operators and maintenance crew is done by Dyna Segmen Sdn Bhd. The daily production (crude and gas) is being run by Dyna's team. Apart from manning the control room, our staff are also responsible for site activities such as manual operations of valves, gauge readings, sampling, and other activities required for the safe operations of the offshore facilities.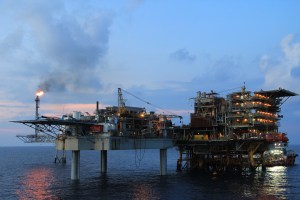 Maintenance
◘ MECHANICAL
Online repair of corroded/eroded conduits, major overhaul of engines and generators, servicing valves and actuators, tank inspec-tion, profiling, demucking, sludge/ waste management and cleaning, blasting & paint-ing, Polyurea and Polyurethane applications. We've also recently adopted smart coating removal technique (Heat Induction Coating Removal) which is significantly advantageous over traditional methods (blasting & etc.) Besides, DYNA also offers a Total CUI (Corrosion Under Insulation) Management program and cutting-edge corrosion inspec-tion technique (Advanced Phonon Testing).

◘ CIVIL & BUILDING
Rectification of ground subsidence, water proofing, insulated chiller tanks. Building maintenance work.

◘ REFRACTORY
DYNA also offers multi-disciplined services for refractory such as installation, turnaround, maintenance, upgrade, and etc.

◘ E&I
MOV maintenance, actuator replacement, signal and power cabling works, replacement of transmit-ters, gauges, flow meters, HVAC maintenance