EPCC
Delivering Results, Reliability & Dependability.

Engineering
► CIVIL & STRUCTURAL
Dyna collaborates with local university professors in the field of earthwork and soil subsidence mitigation solutions. Specializing in the O&G industry, our clients include refineries and petrochemical plants, which have faced subsidence problems over the years of operations. The company also has experience in civil buildings, having worked with C&S Engineering firms for several O&G projects.
► MECHANICAL & PIPING
One of the challenges in onshore and offshore facilities is in deteriorating pipes and fittings. Dyna is involved in engineering solutions, having designed replacement piping systems and engineered online repair and inspection methods which have saved clients from downtime. Dyna also works with M&E engineering firms for civil works within the O&G industry.
► ELECTRICAL & INSTRUMENTATION
MOVs and HVACs are some of the E&I systems which Dyna designs and engineers. Being the agents for specialized products such as valves, actuators, transmitters and gauges, Dyna works hand-in-hand with manufacturers to design E&I systems for clients.
► OFFSHORE
Dyna is involved in several proposed projects for clients in the region. The project entails naval and structural engineering, ranging from FPSO conversion to drilling rigs to MOPUs and FPUs. Dyna also designs process skids for floaters.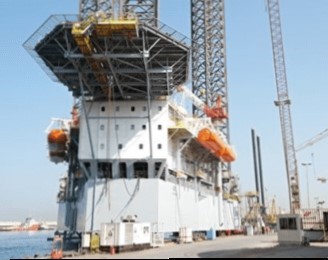 Procurement
Dyna has been procuring equipment, material, spares, and consumables for O&G majors and Power Plants for the past 8 years. We procure and deliver thousands of items annually, ranging from structural to mechanical to E&I.

♦ ELECTRICAL & INSTRUMENT
Scope of Procurement :
• Temperature Transmitters & Gauges
• Pressure Transmitters & Gauges
• Vibration Transmitters
• Switch Controllers
• Electric and Hydraulic Actuators
• Flow Meters
• Well Head Control Panels
• Fire & Shutdown Systems/ Panels Signal & Power Cables HVAC.

♦ ELECTRICAL & INSTRUMENTATION
Scope of Procurement :
• Valves:Gate, Ball, Choke, Check, Butterfly
• Pipes, Elbows, Tees
• Steel Plates & Bars
• Flanges, Fittings, Saddles
• Clamps, Supports, Nuts & Bolts
• Engine/Generator Parts
• Heat Process Equipment (Fired) – Burners
Construction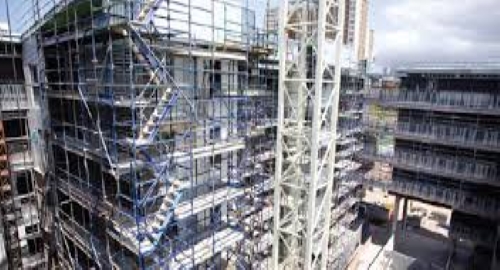 Dyna is a G7 (CIDB/ Class A SPKK) company, licensed to undertake Civil, M&E and Building contracts of unlimited values. Dyna is involved in construction of steel structures, e.g. jackets and topsides for O&G platforms. Among the clients are SHELL and ExxonMobil. The team members were also entrusted to supervise the construction, commissioning, operation and decommissioning of Malaysia's first ever FPSO.
The company also does the construction of buildings. The most recent project is in the construction and insulation on a chiller tank for a new mall in Klang Valley. Apart from new construction, Dyna also does extensive renovation works. Dyna is involved in soil investigation and rectification works. Among our clients are refineries and petrochemical plants.
The team also specializes in slope mitigation works. Malaysia, being a tropical country, gets a lot of rain which causes erosion and land-slides on hills and slopes. Dyna works with Propel to design mitigation systems.
Protective coating is another area where DYNA is active. Water proofing of commercial buildings and anti-corrosion works (Corrosion Under Insulation Management, etc) are amongs our specialization..
Comissioning
The team in Dyna was responsible for the commissioning of the first FPSO in Malaysia, the Armada Perkasa. Dyna was also involved with the commissioning and decommissioning of the MOPU Rubicone (2011/2013). Apart from these offshore projects, there have been several onshore commissioning works including Tank Truck Loading facilities, and a new piping system at a Petrochemical Plant.